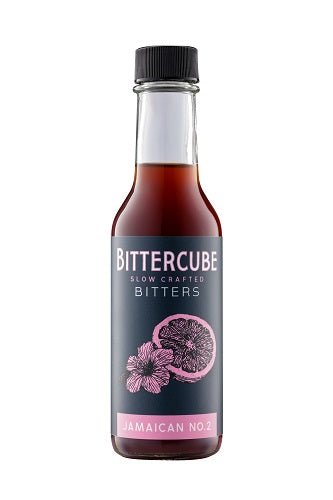 $26.00
Bittercube Jamaican #2 Bitters, 5 oz
Please note: This is a 5 oz bottle with dasher top.
From the Bittercube website:

Bittercube features two types of Jamaican Bitters, which have similar ingredient lists, but the formulas vary drastically. Jamaican No.2 is bright and acidic, with grapefruit and hibiscus overtones and underlying spice notes of allspice, ginger and vanilla.
Select Ingredients: Grapefruit, hibiscus, allspice, clove, fresh ginger, black pepper, peppermint, gentian, vanilla, cassia
Application: Daiquiri, Margarita, Tropical, Punch, Mojito, Highball
Ingredient Fact: A handful of hibiscus flowers are used in every 5 oz bottle of these Jamaican bitters
The Crafty Bartender stocks the full line of Bittercube's slow crafted midwest bitters.
Cocktail bitters in Canada!