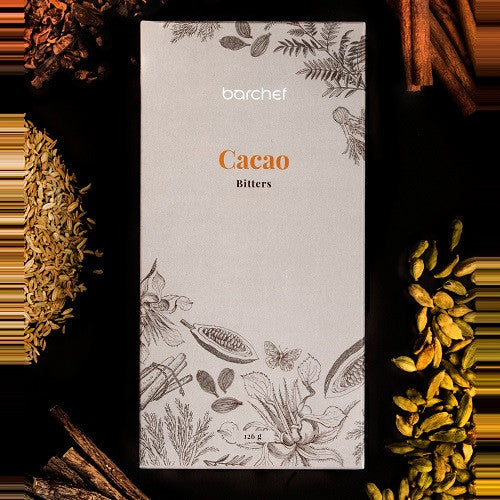 $17.00
Barchef Bitter Blends Kit Cacao
Make the same bitters at home that are used in the fantastic cocktails served to you by Frankie Solarik at Barchef!
At Barchef they believe that to achieve a truly unique cocktail everything needs to be made from scratch, using only the finest ingredients. Their signature line of bitter blends was created with this in mind. They have sourced the highest quality spices and accents to create an aromatic, flavourful bitter that will make a wonderful addition to any cocktail.
These bitters are unique in a few ways; traditional bitters are used in small doses and are often very pungent. Barchef bitters are what they call a "long style", used in cocktails at a proportion of 1/4 - 1/2 ounce per cocktail. They use unique blends to create, what believe to be, a more aromatic and flavourful bitter.
The Cacao Bitters Blends Kit includes raw fermented cacao beans, cinnamon, fennel, cardamom and liquorice root, all in the perfect proportions.
Directions: Pour the entire contents of the package into a 1L jar, top up with 750ml of rye and seal the jar tightly. Infuse the bitters for a minimum of three months in a cool, dark place. After three months, fine strain the infusion and discard the spices and other ingredients. Enjoy!