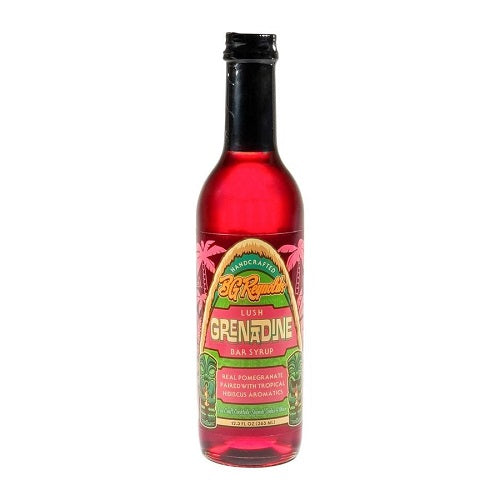 $18.00
BG Reynolds' Lush Grenadine, 375 ml
We're proud to carry these well-known syrups, hand-crafted in small batches in Portland, Oregon. We expect the tiki lovers out there to be especially pleased.
From the BG Reynold's Website: LUSH GRENADINE: Pomegranates just taste good. There's something perfect about that constant battle between sweetness and tartness. So we've taken some pomegranates, paired them with some tropical hibiscus aromatics, and brought you this Lush Grenadine as a result. The deep red color gives way to a wonderfully balanced, tangy, and sweet taste. All in all, it's pretty perfect for a Tequila Sunrise on your back porch, a Bourbon Daisy at the bar, or a Sea Breeze at the office party.
Cocktail ingredients in Canada!