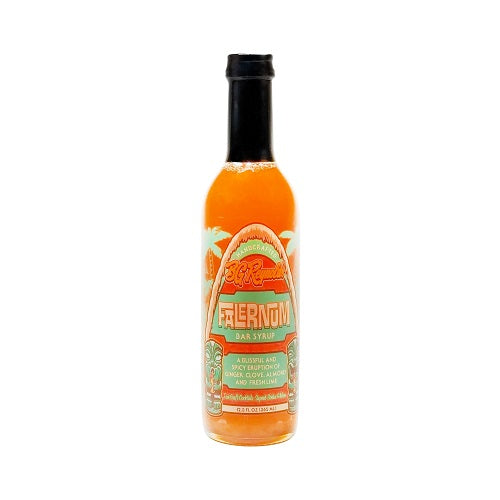 $18.00
BG Reynolds' Falernum, 375 ml
From the BG Reynolds' website: Blair worked relentlessly to make a Falernum with just the right combination of ginger, clove, almond, and fresh lime, and the rest of us think he kind of nailed it. But don't take our word for it. Try this with your next Bermuda Rum Swizzle, Frosty Dawn, or Puka Punch cocktail. Try it with your next cola or tonic. Heck, try it over a bit of ice, just to see what Charles Dickens was obsessing about so much back in the 19th Century.
We're proud to carry these well-known syrups, hand-crafted in small batches in Portland, Oregon. We expect the tiki lovers out there to be especially pleased.
Cocktail ingredients in Canada!