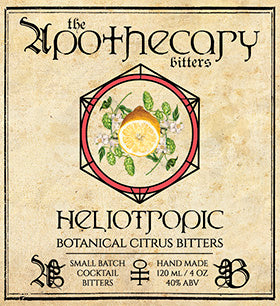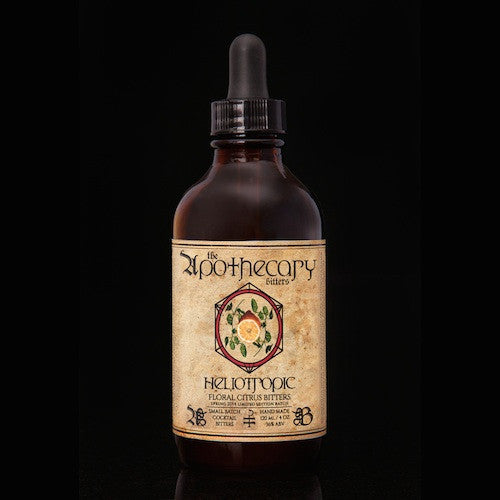 $22.00
Apothecary Heliotropic Floral Citrus Bitters (Seasonal), 4 oz
From The Apothecary Bitters website:
Our Heliotropic Floral Citrus bitters are the perfect bitters for imbibing on a warm spring afternoon. These bitters start with a strong citrus punch, bright and fresh, but with a great depth from the 4 varieties of citrus used, they are supported by a wonderful floral nose that lingers underneath with a strong elderflower note.
Spirits: Given the flavor profile of these bitters, gin is likely the first spirit that comes to mind and it certainly doesn't disappoint there but it also does wonders in tequila, whiskey and brandy.
Ideas: Try them in a Martini to revamp a classic or in a Negroni for a new taste sensation.
Tasting Notes: Aroma notes of lemon, grapefruit, honey, stone fruit, and flowers. Taste follows with big citrus flavors, lemongrass, elderflower, and a subtle bitterness.
The Crafty Bartender carries the entire line of Apothecary Bitters.
Cocktail bitters in Canada! Made in Canada too!