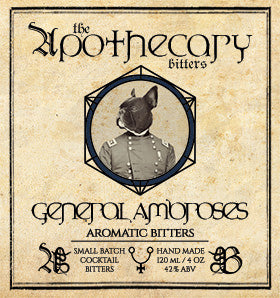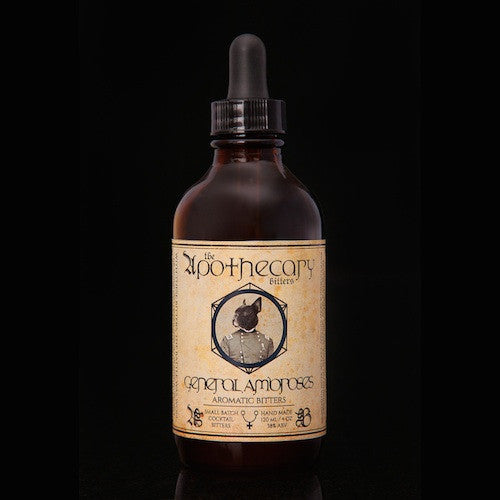 $22.00
Apothecary General Ambrose's Aromatic Bitters, 4 oz
From The Apothecary Bitters website:
General Ambrose's Aromatic Bitters are our personal take on the original style of bitters, taking inspiration from the classics but developing our own secret recipe. Pungent and complex, these bitters are aged on a blend of woods, giving them a unique depth and roundness with strong notes of spice, dried fruits, cinnamon, vanilla, and tannins.

Spirits: These work well in place of any aromatic bitters and therefore any spirit, but they are especially good with bourbon.
Ideas: Try them in an Old Fashioned or a Trinidad Sour, if you're feeling particularly bold.
The Crafty Bartender carries the entire line of Apothecary Bitters.
Cocktail bitters in Canada! Made in Canada too!