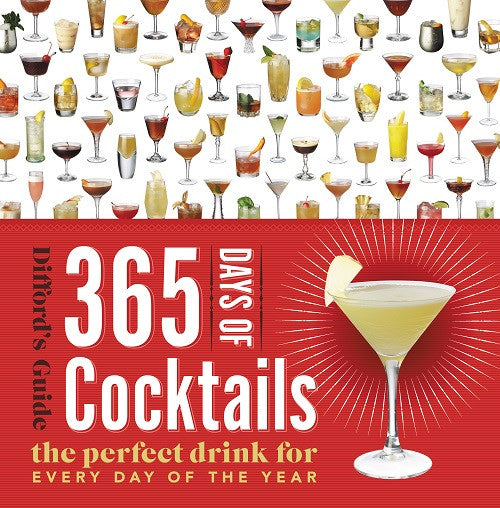 $31.00
365 Days of Cocktails
The Perfect Drink for Every Day of the Year, by Difford's Guide.
From one of the world's most renowned cocktail authorities comes this inventive guide that includes uniquely tailored mixed drinks to celebrate every day of the year.
Celebrate every day of the year—whether an anniversary, a birthday, a holiday, or a quirky happening—with a specially created cocktail. Toast Bikini Day with a bikini martini, kick off the Tour de France with La Bicyclette, and honor Ernest Hemingway with a twist on his own concoction, Death in the Afternoon. These distinctive, delectable drinks for everyone, and for every occasion, are all in 365 Days of Cocktails.
Complete with a name, recipe, color photo, and short, entertaining entry about the day in history and its significance, 365 Days of Cocktails is a clever, innovative, and stunning collection of recipes every host, aspiring bartender, and mixology fan must have.