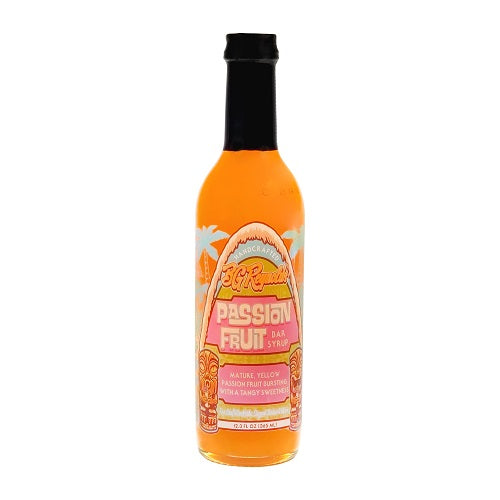 $18.00
BG Reynolds' Passion Fruit Syrup, 375 ml
We're proud to carry these well-known syrups, hand-crafted in small batches in Portland, Oregon. We expect the tiki lovers out there to be especially pleased.
From the BG Reynolds Website:  PASSION FRUIT: The passion fruit has a rich history—it's regarded as a tropical treasure in many warmer climates, and is versatile enough to work in almost everything sweet you can imagine. Want to mix it up with some chili powder? Mexico already beat you to the punch on that one. So give it a shot in your Hurricane, Sky Cruiser, Extradition, or Rising Sun. Or throw it on some ice cream. Or blend it up with some fresh fruits and juices. Or top off your dessert with it.
Cocktail ingredients in Canada!