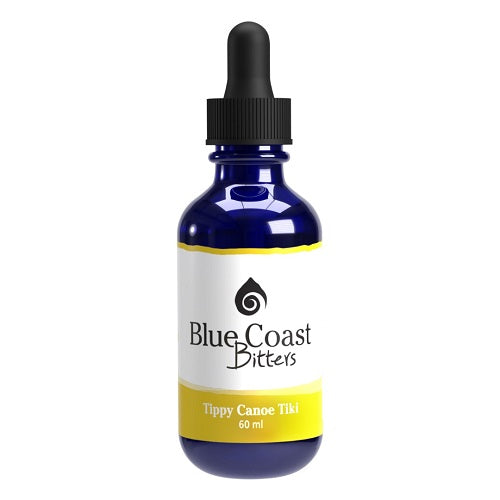 $20.00
Blue Coast Tippy Canoe Tiki Bitters
The taste of fresh pineapple blended with toasted coconut is complimented by notes of brown sugar and anise. These bitters have a subtle but lasting bitterness that will round out any sweet easy sipping cocktail.
Pairings: Vodka, Rum, Tequila, Whisky and anything Tiki or Tropical.
Ingredients: Pineapple, alcohol, water, coconut, spices, bittering agents and sugar.
Packaged in a 60 ml cobalt blue glass bottle with a glass dropper.
Blue Coast Bitters are small batch bitters, crafted on the shores of Lake Huron, using all natural locally sourced ingredients whenever possible.