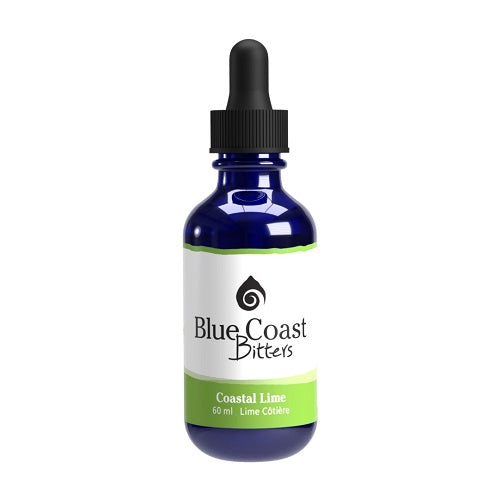 $20.00
Blue Coast Coastal Lime Bitters
The bitters are bursting with fresh lime and hops, complimented by locally grown mint and the bitterness of gentian shining through at the finish.
Pairings: Use in anything from a Moscow Mule to a Cuba Libre to a Gin & Tonic.
Ingredients: Lime peel, alcohol, water, spices, bittering agents and organic cane sugar.
Packaged in a 60 ml cobalt blue glass bottle with a glass dropper.
Blue Coast Bitters are small batch bitters, crafted on the shores of Lake Huron, using all natural locally sourced ingredients whenever possible.