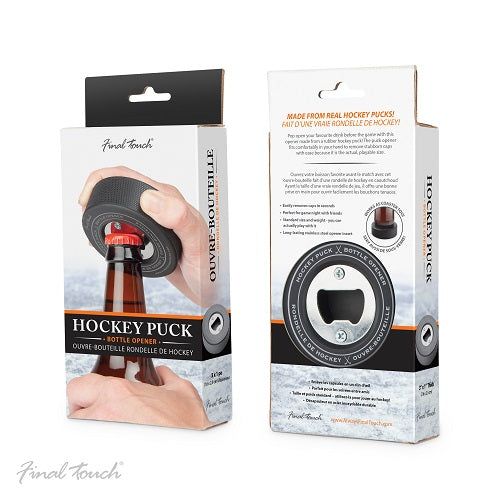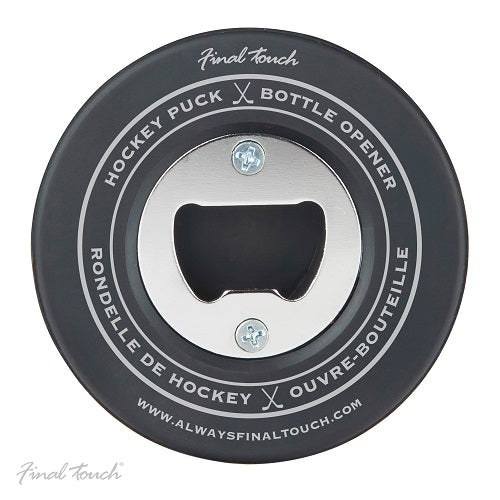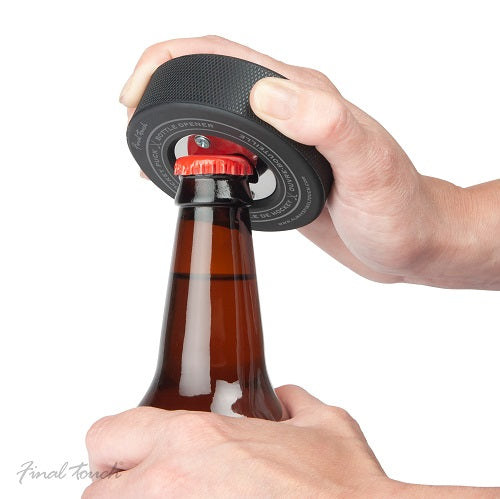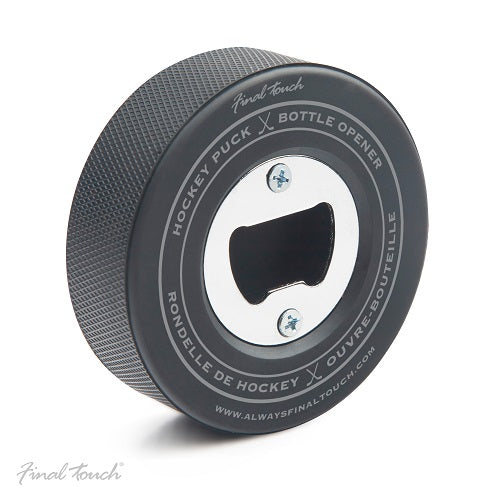 $12.00
Final Touch Hockey Puck Bottle Opener
Made from real hockey pucks! Pop open your favourite drink before the game with this opener made from a rubber hockey puck! The puck opener fits comfortably in your hand to remove stubborn caps with ease because it is the actual, playable size.


Easily removes caps in seconds 
Perfect for game night with friends 
Standard size and weight - you can actually play with it 
Long-lasting stainless steel opener insert 
Works as a coaster too!